Tuesday, 08 October, 2013. Filed under:
Landscapes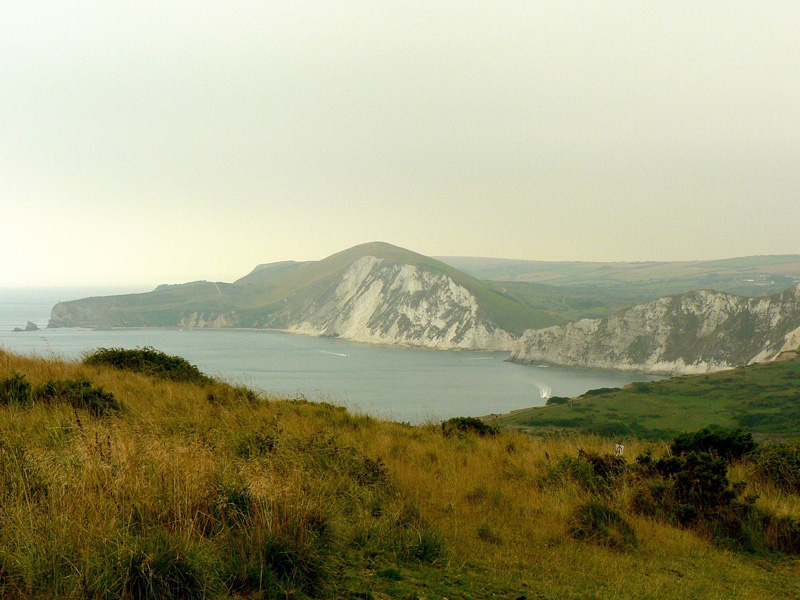 The scenery along the Jurassic Coast often informs even the casual viewer about how the landscape came to be the way it is; folded and contorted rock and the landforms it produces show off the brute force of nature well.
How odd, then, that some of this natural wonder has become the venue for more brute force, in the shape of enormous live firing ranges for the British Army. It's 70 years since the War Department took over the tiny village of Tyneham, in Dorset, to train for D-Day, with promises that it would be returned after the war. So far, those promises have turned out to be hollow while the Army's early stewardship of the historic village was close to scandalous.
After concerted campaigns from the 1940s to 1970s, Tyneham - now wholly owned by the Government, was opened to the public on weekends and during the school holidays.
Having said all of that, when "trespassers will be shot" becomes the reality and there is no modern farming to contend with, wildlife has generally done well in this hidden valley, mirroring a similar situation on Salisbury Plain and in the Norfolk Brecks, both battle training areas.
I go into a lot more detail about the twisted history of Tyneham in November's issue of
Countryfile
(on sale at the end of the month).