Cadman's Pool – New Forest
Thursday, 07 March, 2013.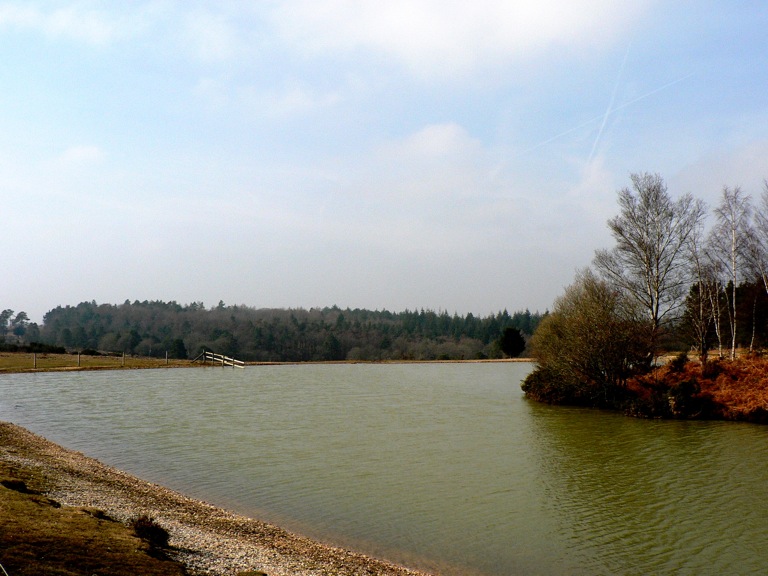 Arthur Cadman was Deputy Surveyor of the New Forest for most of the 1960s and dug this eponymous pool on Ocknell Plain, apparently for one reason only – to enhance the aesthetic appeal of this corner of the Forest. As you can see from the photograph, from some angles it's setting in the landscape and construction is strongly suggestive of an upmarket hotel's infinity pool, although there aren't many of those that you'll find an over-wintering goosander on.
We're all used to reading about negative impacts and unforeseen consequences but, in this case, the Deputy Surveyor's landscaping and good intentions failed to pave a road to Hell and the biodiversity around Cadman's Pool proves it. Bird life in particular is amazing and is presumably supported by the local fauna and a thriving population of invertebrates. Anses Wood besides the Pool (below) is a great place to catch a brief glance of a Hawfinch, Firecrest, Crossbill or a Lesser Spotted Woodpecker (a bird that may as well be called a Never Spotted Woodpecker) if you're extra patient and quite lucky.